Are you someone who decides on a resolution for the new year? Are you a #oneword type of person? I have done both in the past and this year will be no different. I didn't set a resolution last year, but had a #oneword. Today, I would like to share with you a quick reflection on 2022, a resolution for 2023, my goals, and my #oneword for 2023.
First, wow, what a year 2022 has been for us here at Road to Awesome. In our first year as full-time business owners, we have seen some awesome growth, had some really cool opportunities come our way, and met some great people. This is certainly a time for us to reflect, as I have been doing quite a bit lately. Actually did a full podcast episode on the topic titled Episode 51: Goals, Transparency, and #oneword for 2023 
The truth is, upon reflection, we crushed 2022! I spoke in depth on the podcast, but for here I will share that a big goal was 'proof of concept' for Road to Awesome. In other words, would it work? Would we be able to attract clients, book speaking gigs, and get books so market for our authors? Would I, instead, be looking for a job again in public education? Yes, the proof is there. We had a more successful 2022 than we expected. And, it is in thanks to so many of you! The podcast is a big success, the blog just keeps growing, plenty of speaking engagements happened and so many more are booked for 2023…it's been a good year. We didn't nail every goal, but it was a success.
Resolution
When I left my superintendent role to become a speaker, leadership coach, and publisher full-time, I was looking forward to more of that time being spent with my wife, daughter, and our dogs. While I do work from home, it is surprising how 'little' time I actually am spending with them. I have found myself deep in the grind of entrepreneurial work. It has consumed me…not unlike being a school leader (especially being principal) did to my time. For 2023, I am resolving to set intentional time aside for family, to set work aside, and to stop and enjoy the world around me by not getting consumed by work.
Goals 2023
My goals for 2023 connect to a few areas. In a recent episode of Jon Acuff's All it Takes is a Goal podcast (one of my favorites), Jon shared his goals, including some personal and family goals. We tend to focus goals around our professional life and Jon's vulnerability made me really think about the process. I have goals now for personal, family, business, and around the house.
Let's start with around the house: in 2022, we had all new windows installed in our home along with a new patio door. This coming year, two house related goals are to: 1) complete the backyard – with the installation of the new patio door, we now have excellent access to the yard and it needs a major facelift; 2) paint the house – during the Thanksgiving holiday, my wife and daughter put sample paint up around the house to get a feel for them. Now, we need to get the painting done!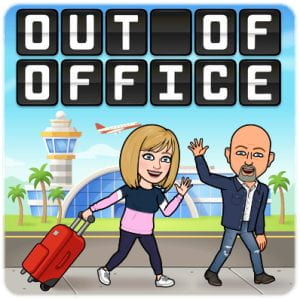 Business Goals I have a goal for three out-of-office retreats with my wife. These will be both mini-vacations along with business retreats. Afterall, Jess is my business partner and the editor and creative director of our published works. We need this time to check in on our goals, make adjustments, and plan for future efforts. These also can check off a bit of our personal goals to spend more time relaxing together.
Additional business goals: I want to increase our overall revenue by 20%; increase our coaching clients by a minimum of 3; launch the Principal's Academy and Mastermind (more on this coming soon); and increase speaking gigs by a minimum of 5; and double the monthly downloads from December 2022 to December 2023
Personal Goals: I need to be better with my fitness. Connected directly to the amount of time I spend focused on business, I tend not to get in the exercise I want to. Don't get me wrong, I get to the gym but I want to take that to the next level. My goal is to close my rings on the Apple Watch 260 times this coming year, which translates to an average of 5x per week.
I want to read 50 books (I share this goal last week in the blog) I want to visit my parents at least 6 times this year. They live about 7 hours from me and, like most people my age, my parents are getting older. You never know how much time you have with them, so I have to take advantage of it. I will increase my meditation and yoga practice this year. And, I want to play a minimum of 30 rounds of golf this year.
#OneWord2023
Last year, my #oneword was impact. Did I make an impact in 2022? Yes, without question. We brought 8 new books into the world, impacting those 8 new published authors. I spoke in scores of schools, delivered the keynote speech at over half a dozen conferences, impacting thousands of kids and adults. The impact I have had on myself has been in changing the definition I have of success. It is not something tied to a job title or a salary. It is finding happiness, purpose, and fulfillment in your life that I find to be success. I am continuing to evolve, growing as a business owner and entrepreneur, and enjoying who I am becoming in this chapter of my life.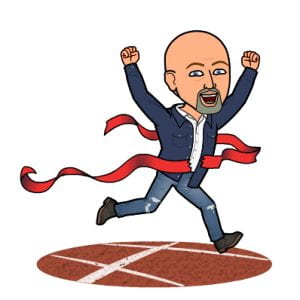 So, what I need to do in 2023 is FINISH. I need to finish some of the projects I have sitting in limbo. I need to finish creating some of the content that will be vital to our success. I need to finish launching the Principal's Academy and Mastermind. I need to finish what I start, which includes letting go of things started that no longer will serve their purpose of bring me joy.
My #oneword for 2023 is #finish
So on to 2023! Let's do this –
I wish each of you a Happy New Year and encourage you to find the resolution, goals, and #oneword for 2023 that will bring you happiness, fulfillment, and joy in the coming year.
Happy New Year my friends!
Have a #RoadToAwesome week
Darrin
Learn more and sign up for our weekly newsletter at roadtoawesome.net
Make sure you subscribe (button on the left) so you don't miss any future posts.
Looking for that awesome speaker with an incredible message to build your staff culture? Look no further – connect with me here
Tune into our podcast "Leaning into Leadership" available everywhere you get your podcast fix. This week on episode 52, where our guest is Robert Jordan, author of the new book Right Leader, Right Time