Last week, I was visiting another school district and came across this poster in one of their classrooms. I was trying to be engaged in the dialogue of the meeting I was in, but I just couldn't take my eyes of this poster. I was honestly a little stunned. Now I won't tell you where I was because this isn't about shaming another educator. Rather this is about the power of the word NO.
OK, we've all made this mistake, having a 'thou shalt not' list in the classroom is nothing new. However, given all the research on positive behavior supports, positive culture and climate building, and successful strategies to engage students, I was a little surprised to see this. When I took the photo, those in the room with me got a pretty good chuckle out of the ' NO NO NO NO NO NO' list.
If you follow my blog or anything I post online, you know my beliefs as they relate to culture and climate. I did not have the opportunity to meet this teacher so I am not sure what their background is, their experience, and so forth. I do wonder though, as I didn't see anything like this anywhere else in the building, if this is the outlier on this particular campus.
I have been blessed to work some with Dr. Jeffrey Sprague, one of the PBIS gurus from the University of Oregon. He worked with my team and reviewed the behavior matrix we had developed. Essentially we had a four layered list of infractions with their potential consequences in poster form in every classroom. Dr. Sprague congratulated us on our 'chinese menu of ways to get out of class'. After we stopped laughing, we realized we had created the exact opposite of what we wanted to build. Quickly we had moved on from that matrix to develop our three to four expectations and how, as a team, we would make sure all our teachers knew how to teach those behaviors. Even in high school, yes high school, you can and should teach behavior.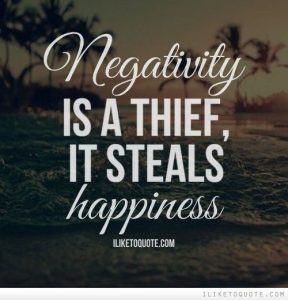 So the purpose of this post is simply to say this: focus on what you wish to see not what you dictate shall not happen. If you look for the negative in a kid or a situation, the odds are strong you will find it. Instead, I hope you focus on recognizing, rewarding, and reinforcing the behaviors, attitudes, academics, and other things you value and wish to see.
Do you still see some of this in your school? What is the expectation of your building leaders? For that matter, do your building leaders give expectations to staff in the same manner or is it much different?
I will be using this poster quite a bit in the future. Again, not a shaming exercise but an example of a teachable moment and an opportunity to reinforce positive expectations over a laundry list of ways to get in 'trouble'.

Until next time, keep building that #RoadToAwesome culture and climate!!!
Darrin