I will open today's post with a quote from Todd Nesloney. Todd (@TechNinjaTodd on Twitter) posted this a few days ago; "I'm so sick of seeing the "teachers quit cause of bad admin" posts. No. Teachers ALSO quit because… – wage isn't livable – no support from school board – parents who work against them – unrealistic expectations – unlivable work hours And MANY other things. Can we stop acting like everything is the admin fault? Yes, there are TERRIBLE admin out there. But there are so many areas we can work on instead of always placing the blame in one place. "
Wow, did that set off a firestorm. Several people responded with their own horror stories of bad bosses. Some shared their thoughts on great leaders they'd worked for. It led to Todd sharing several more tweets (and he responded to nearly all of the comments I might add, so kudos to him) further explaining his position. His point was that administrators are not the ONLY reason (heck, not the primary reason) that we are losing educators. Are leaders responsible? Yes, of course they are. There are bad bosses out there. I have left a job because of a bad boss as well.
But administrators are not the only ones responsible. However, they do have the opportunity and responsibility to ensure positive employee experiences exist. Listening to one of my favorite podcast recently, the Franklin Covey 
On Leadership Podcast with Scott Miller
, Tiffani Bova discussed the importance of both customer and employee experience in the workplace. A great episode you can check out right
here
.
So what is the leader's role in creating a positive employee experience at work? As someone who is focused on both leadership and culture, I'd tell you the two are inseparable and equally crucial. Here are three ways you can dial in on the employee experience and work toward not losing people because of 'bad admin'.
1.
Be a listener:
while this should go without saying, often one of the biggest struggles leaders have with organizational culture is employees who don't feel they have a voice or say in what/how/when work gets done.
So many leaders, including myself early in my career, think that they must have all the answers and be the one who solely sets the direction. In today's work climate, employee buy-in, connection, and feeling of relevance is essential. The old leadership model of 'because I say so' cannot function anymore (these are the bad admin that some who responded to Todd's post are referring to). Step One: listen. Really listen. Not simply listen to respond, to prove your point, but to actually hear, understand, and empathize with others. Great leaders know the importance of listening and make it a priority.
2.
Be a role model:
Another outdated, yet still utilized leadership style is 'do what I say, not as I do'.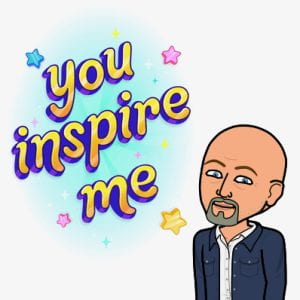 In education this shows up in many ways. A simple example can be from a professional development day when, during training, the administrator is not in the room. Yes, there are circumstances that can keep you away (if so, communicate them to everyone so they know why you aren't there). However, if you expect your staff to do something, anything, then you better be willing and able to do it yourself. Great leaders are role models. Trying to use a new technique in the classroom, then use and model it in a staff meeting. Expect your employees to arrive by a certain time, then don't be late. Your actions are more powerful than your words. Keep that in mind and be the model of what you are wishing to see in your employees. (ps: it works with your kids too)
3.
Be clear and intentional:
Yes, I wrote an entire book about this.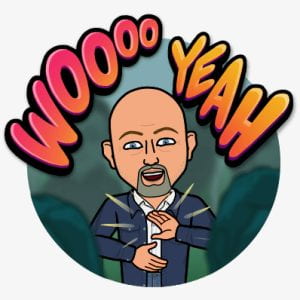 Road to Awesome: The Journey of a Leader
is really about being clear with your expectations, with what you are looking for, with your communication, etc. As well, be intentional to match your behaviors, actions, words, and communication with what you're expecting. It's not rocket science, but great leadership comes from a place of extreme clarity and dedicated intentional practices. That is what great leaders do…they are clear, they are intentional.
So, I agree with Todd. I am tired of the 'bad admin' narrative. I work with, coach, support, and have developed relationships with thousands of leaders around the globe. They do a lot of this work and don't have people quitting on them. They may still have people leaving but for a myriad reasons. Pay, support, politics, work conditions not related to the leader. But, yes, some leave because of a bad administrator and it is tragic.
As a leader, make sure you are spending time on the balcony (another big point from my book) to check in on yourself and ensure you are being clear and intentional with the work you hold in high regard.
Have a #RoadToAwesome week
Darrin
Tune in this week to "Leaning into Leadership" where my guest is Chad Brown. Chad is a leadership engagement expert and host of the "Naked Leadership" podcast.
Need some help? Got a question? Reach out, let's talk.
Learn more and sign up for our weekly newsletter, loaded with awesome content at roadtoawesome.net
Make sure you subscribe (button on the left) so you don't miss any future posts.
Road to Awesome: The Journey of a Leader is now available. Click here to purchase the autographed copy.
Want to buy the book on Amazon instead? Click here
Looking for that awesome speaker with an incredible message to build your staff culture? Look no further – connect with me here