Dear Principal,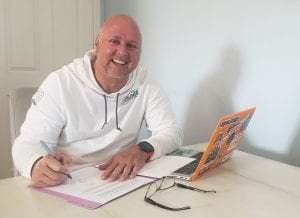 As you begin the start of this school year, I wanted to write this letter (blog post) to share a few thoughts and well wishes with you. There is plenty to do as you prep for your teachers returning and then, shortly after, your students returning. This was always the time of year when I had the best intentions, the best plans, and when I knew I was going to grow along with my staff and my students. A big key in being confident regarding the above statement was knowing I had a good plan that was accompanied by some checks and balances, intermittent times on the calendar designed to pull me out of the weeds, and balcony time…lots of balcony time. What do I mean by balcony time? This was the place in my school where I would go and look down on the court while in my mind I was checking on the things I valued most as a leader. So, prior to your launch, think about your plan, its elements of accountability for you, and where that location is that you can recalibrate, check yourself, and ensure you are in leader mode.
In the meantime, take a quick beat, breathe, and enjoy some thoughts from a recovering high school principal:
Don't forget to take care of yourself – the school year is a grind and you can easily fall into the 12-14 hour day routine. Don't lose sight of your own health, self-care, and mental well-being. I won't pretend to know how you'll do this (I was so bad at this, but did finally find my way to the weight room and it helped A LOT) but build the plan for this now. Whatever the routine needs to be, you'll be much more likely to stick with it if you start (continue) it now.
Don't neglect your own professional growth – we hear often that we can't pour into the cups of others when our cup is empty. I think the same is true of professional growth and learning. We want to grow lifelong learners (or at least that's what nearly all of our mission statements claim) so be the example. It is not selfish to take time for your own improvement. When your staff and students see you doing this work to improve it is a powerful model. In fact, I believe it to be more than that…it's good leadership. Take a course, go to a conference, present at a conference, get a leadership coach, something that helps you to grow in your role and in your skin.
Be present where the work is happening – again, you can be consumed with all the office-type stuff. However, the most important work you, as the leader, can be doing is being present in classrooms where the work is really happening. I would stress as well for you not to just be present by doing walkthroughs and evaluations, those are important, but be in a room to listen, to model learning, to help your teachers and students to be better, to understand. You cannot tell the accurate story of what is happening in your school if you aren't present where learning is happening.
Spend time with your staff when kids aren't around – we are in the people business, so go be with your people. Build relationships one conversation at a time by stopping by when students aren't in the room. You can't lead from your office, so go and be present.
Smile, have fun, laugh, even cry – it's ok to be human (again, the people business). You have a GREAT job, maybe the best job in the world. Go and enjoy it. Don't worry so much about test scores and data (yeah, it's important but it's not THE job). Let your students, staff, and community see you as a person.
Reach out – I'm here to help and support you. I am always happy to answer a question, be a sounding board, and so forth. Yes, I coach principals professionally, but don't let that deter you. If you work with me, great – if you don't, that's fine too. I simply want to help as many principals, ap's, and district leaders as possible to make a positive impact on our next generation.
Have the BEST year ever,
Darrin
Have a #RoadToAwesome week
Darrin
Make sure you subscribe so you don't miss any future posts.
Looking for that awesome speaker with an incredible message to welcome back you staff? Look no further – connect with me here
Learn more and sign up for our weekly newsletter at roadtoawesome.net
Tune into our podcast "Leaning into Leadership" available everywhere you get your podcast fix. This week's guest is the amazing Lainie Rowell.