My first year as a teacher, I found great joy when I would beat my principal into the parking lot. It became kind of a running joke between the two of us, but I'm a competitor and don't like to lose. Looking back, that might be what started me on the road to over work and continually chasing the next big opportunity. I'm not alone in this, educators across the globe have perennially entered into the who-gets-in-first and who-goes-home-last competition. So many of us spend our time in the current position jockeying for advantages needed and skills acquired for the next step on the 'corporate' ladder.
It's time for this to STOP. Educators cannot continue to be martyrs 'for the sake of kids'. The continual belief that we must work harder, spend time working in the evenings and weekends, and not focusing on our own health, happiness, and well being is what has so many educators headed for the door, and they aren't coming back.
In this week's episode of the podcast, Elizabeth Dampf, a professional development director for a Chicago-area district and ASCD writer, discussed with me steps we should all be taking to end this martyrdom. Among them: set boundaries, stop checking email at all hours, focus on professionalism over the selfless calling, and don't make others feel guilty for leaving at their contract time. As Elizabeth says in the episode:
"good instruction does not hinge on clock time"
Check out podcast episode here:
Have a #RoadToAwesome week
Darrin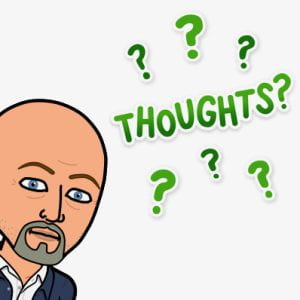 Road to Awesome: The Journey of a Leader is now available. Click here to purchase the autographed copy.
Need some help? Got a question? Reach out, let's talk.
Learn more and sign up for our weekly newsletter at roadtoawesome.net
Make sure you subscribe (button on the left) so you don't miss any future posts.
Looking for that awesome speaker with an incredible message to build your staff culture? Look no further – connect with me here