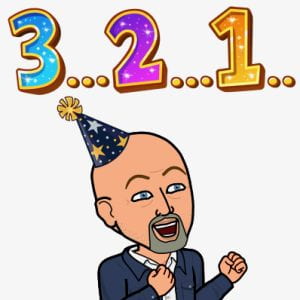 The excitement builds, anticipation makes your stomach flutter, and the mind wanders to time playing in the snow or shaking the packages under the tree. I'm talking about that countdown some of us have leading up to the holiday season. Yet, for some of our students, excitement may not be the emotion they are experiencing. Rather, they might be dreading being away from school for a variety of reasons.
The countdown to break was something I saw often during my classroom teacher days (having done it myself from time to time), principal days, and even as a superintendent. I saw a post early this week in one of the social media groups asking for feedback on allowing/disallowing the practice at an elementary school.
What to me seems like something mostly harmless, others may see as insensitive or taking the focus away from student learning. While I have my opinion, I wanted to know what others were thinking on the topic. Was there something I was missing? Is the countdown really something that distracts from teaching and learning or something simply for the Ebeneezers of the world? Was I making too much of this in my own mind? Were others?
So, I decided to take it to Twitter and LinkedIn by posting a poll on each site. My poll on Twitter certainly got more traction than the poll on LinkedIn (331 impressions but only 5 responses), with a 60/40 in favor of split being the outcome. Results from the poll on Twitter: essentially 2/3 of those who responded identified the countdown as fun and positive. 20% of respondents selected that it distracts from learning. With 13% having an other opinion, let's check out what some of their thoughts were regarding the countdown:
I really value these opinions and they helped me reframe my thinking from early in the week. My initial thoughts were, 'no big deal' when it came to the countdown. But, with the help of this quick, informal survey, I am thinking a little more deeply about the situation and how it impacts so very many kids, and staff, in different ways.
By no means do I intend to throw shade on those who have a countdown. The point, I suppose, of today's post is this: not everyone will react the same way or feel the same way you do about any given situation. Even the most innocuous could lead to broken trust, hurt feelings, or isolation of someone from your school, classroom, or organization. While you cannot always think of potential perceptions for a given scenario, being cognizant of how others may be impacted by a decision, a posting on social media, or something displayed in your room, it is worthwhile to carry it in the back of our minds.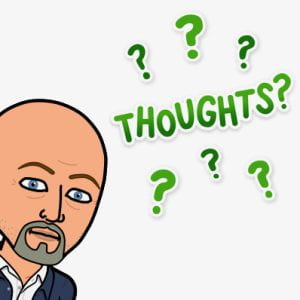 So, now it's your turn. What are your thoughts on the pre-holiday countdown? Is this something you do in your classroom or school? Do you see other points of view or have colleagues who feel differently than you? I would love to know what you're thinking…
Have a #RoadToAwesome week
Darrin
Learn more and sign up for our weekly newsletter at roadtoawesome.net
Make sure you subscribe (button on the left) so you don't miss any future posts.
Looking for that awesome speaker with an incredible message to build your staff culture? Look no further – connect with me here
Tune into our podcast "Leaning into Leadership" available everywhere you get your podcast fix. This week's guest is Mike Alpert, founder of Peer Driven PD.