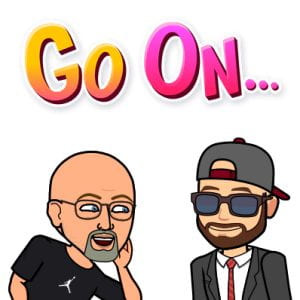 Earlier this week, I participated in the Teach Better Administrator Mastermind meeting. I have spent time off and on with this group of awesome school leaders, and felt the pull to return to the group. I am grateful I jumped back in, because this week's conversation was amazing. With Dr. Dave Schmittou moderating, the main topic was instructional coaches and how, as administrators, we have been able to utilize them to support teaching and learning. The discussion moved, eventually, to how the school level principal focused time to be an instructional leader.
As our conversation continued, Dr. Dan Kreiness (host of the Leader of Learning podcast) shared a video he'd recorded titled School Administrators are NOT Instructional Leaders ?!?  Check it out here:
Wait, what? Principals are NOT instructional leaders?!?
If that doesn't draw you into the video, I don't know what will. I found this video engaging and felt it used relevant data and research to support Dr. Kreiness' claim that principals are not instructional leaders. That statement, standing alone, is not quite what Dan is getting at. Rather, he is arguing that, due to all the demands on administrator time, it is nearly impossible for principals to be the instructional leaders they wish to be. He lived it and, as a result, left his administrator position to be an instructional coach. How do other principals feel about being instructional leaders and, more specifically, their skills to do so? My doctoral dissertation focused on the perceptions principals held regarding their own skill sets as both organizational managers and as instructional leaders during their initial three years of service. Most principals believe they have the necessary skills to perform the role of instructional leader. What they lack is the time, time management and delegation skills, and willingness to relinquish control. (I had a hard time with that one too) I found this topic important due to my own struggles in my first year as a high school principal. I was buried in the administrivia and organizational management tasks, leaving me removed dramatically from being the instructional leader I wanted to be.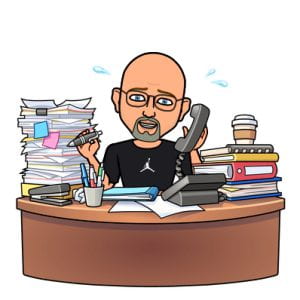 During my doctoral research, I came across the same study that Dr. Kreiness is referencing in the video above. It is not surprising that principals are able to only devote 10-15% of their time to instructional leadership work. In another study I referenced in the dissertation, 48% of principal time was used for managerial and administrative work. Another strong argument Dr. Kreiness makes states when principals actually can get into classrooms it cannot simply be focused on ensuring compliance. Rather, this needs to be coaching and other supportive work for teachers.
You might wonder why I share all this information. Am I looking for an argument? Push back? No, to both. Instead, I share this incredible conversation and video because principals should know THEY ARE NOT ALONE in this struggle. Very few, if any, principals want to camp out in their office, be in countless district-level meetings, or spend all their time with student and employee discipline. You want to be the instructional leader of your campus. You want to be in the trenches with your staff…making a difference for your students! I made it happen and YOU CAN TOO.
So, how do you do it? How can you tip the time scales toward instructional leadership?
Be intentional with your time – put it on your calendar
Make it sacred – my secretary and my APs knew when I was in a classroom that I wasn't to be disturbed unless it was a true emergency. They would text me on my phone the code '911' followed by a quick message.
Embrace your priorities – if it is important, if you value it, you will do it.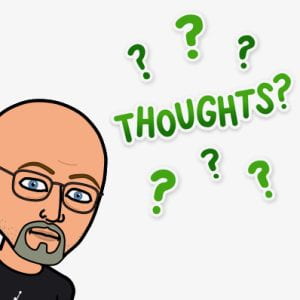 Love what you heard from Dr. Kreiness? Check out his podcast (I'm a guest on Monday, October 31) and I will be hosting him on Leaning into Leadership in the near future. Click here to learn more about the Teach Better Administrator Mastermind? I'd love to hear your thoughts on this post – reach out and let's have a conversation.
Have a #RoadToAwesome week
Darrin
Learn more and sign up for our weekly newsletter at roadtoawesome.net
Make sure you subscribe (button on the left) so you don't miss any future posts.
Looking for that awesome speaker with an incredible message to build your staff culture? Look no further – connect with me here
Tune into our podcast "Leaning into Leadership" available everywhere you get your podcast fix. This week's guest is Katelyn Giordano, co-author of Poking the Bear: a guide for engaging in the conversations that matter most